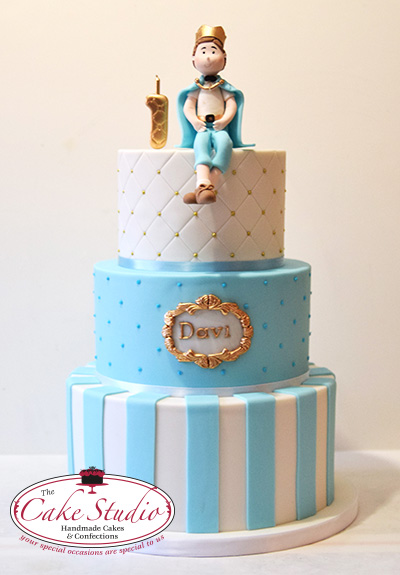 About Us
No birthday celebration is complete without a slice of cake! Birthday cakes have come a long way from the old-fashioned frosting balloon poofs and silly plastic clown heads for decorations. We do our best to keep up with the growing popularity of themed birthday parties and can create themed birthday cakes to match your event using just about anything as inspiration; from your child's favorite character, toy, or even storybook.
The Cake Studio's cakes are all handmade, from start to finish, using only the finest ingredients. Our cake designs and decorations are created specifically for you, based on the occasion and your theme and ideas.
Each one of our cake creations is a work of art. We love to bake and to decorate cakes! Your wedding, birthdays, showers, family occasions, and corporate events give us an opportunity to be creative. Please don't hesitate to share your theme ideas with us. We'll take it from there!
The Cake Studio's proprietor, Jacqueline DosSantos began baking and custom designing cakes for her family and friends. Word got out. In 2011, Jackie's Cake & Design became a fully operational home-based business, and she started creating and selling her artistic cakes to customers.
The demand soon had Jackie scrambling for space. In 2016, she found a storefront on Lancaster Street in Leominster and renamed the business The Cake Studio. The commercial bakery space allows Jackie to offer her creations to an ever-widening audience of cake buyers.
Our Most Recent Creations
Each of the unique designs you see below were created by cake designer, Jacqueline DosSantos. All of her creations are hand-built with fondant, including the characters, animals, flowers, and other fancy details. Each design is a work of art created for the individual customer.
If You Can Imagine It, We Can Make It Into A Cake!
Contact
All goods are baked to order.
Please call or fill out the contact form to schedule appointment or to place an order.